Jul 29 2018 9:16AM GMT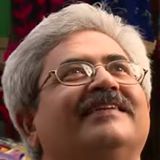 Profile: Jaideep Khanduja
Tags:
When I tried to search quality assurance quotes on Google, I found some very excellent ones that I thought, I should share with my readers here. In fact, in a way, I am doing a compilation of these quotes for some reference later on requirements. The same you can also do. Comments and remarks welcome. Let's start:
"Judge us on the quality of our products, and not the quantity of our paperwork."
― Michel Van Mellaerts
This makes a lot of sense. Fools are the people who judge a company by the amount of paperwork they do. Rather, the focus should be on the quality of the product. Because at the end of the day, the customer needs quality in the product. He has nothing to do with what all kind of bulky paperwork you perform at the cost of the quality.
"I write them to improve my productivity as a programmer. Making the quality assurance department happy is just a side effect. Unit tests are highly localized. Each test class works within a single package. It tests the interfaces to other packages, but beyond that, it assumes the rest just works.

Functional tests are a different animal. They are written to ensure the software, as a whole, works. They provide quality assurance to the customer and don't care about programmer productivity. Rather, they should be developed by a different team, one who delights in finding bugs."
― Martin Fowler, Refactoring: Improving the Design of Existing Code
I think this is the only way to improve the design and quality of the existing code. In fact, the focus has to shift completely on the wholesome approach rather than having a piecemeal approach.
Some Thoughtful and Mindful Quality Assurance Quotes
"Quality takes time and reduces quantity, so it makes you, in a sense, less efficient. The efficiency-optimized organization recognizes quality as its enemy. That's why many corporate Quality Programs are really Quality Reduction Programs in disguise."
― Tom DeMarco, Slack: Getting Past Burnout, Busywork, and the Myth of Total Efficiency
That is a huge thing for corporates to digest it.
Another set of quality assurance quotes:
"To have a man whose name is on the label showing such interest, commitment, and determination for the best is a wonderful thing. This is someone who will throw money at the quality, who believes in being the best. Never knock it. Would you prefer to have a bean counter in corporate headquarters, someone who never comes near the brewery, making decisions solely on the basis of the bottom line and profit margins?"
― Charles W. Bamforth, Beer Is Proof God Loves Us: The Craft, Culture, and Ethos of Brewing, Portable Documents
"Software testing is a sport like hunting. It's bughunting."
― Amit Kalantri
And finally the best of Quality Assurance Quotes:
"What's measured improves"
― Peter F. Drucker
Hope you enjoyed these quotes.