Jan 31 2016 11:53PM GMT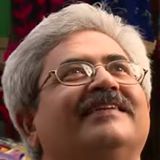 Profile: Jaideep Khanduja
Tags:
Quality as per Peter Drucker is to have a focused approach.
Quality has different angles from different perspectives as per Peter Drucker.
It does not matter whether it is a product or service, the quality as per Peter Drucker has to be a top most agenda.
Quality as per Peter Drucker puts more emphasis on what customer requires than what you deliver. Quality has different perspectives from different angles. The quote in his own words goes like this:
"Quality in a service or product is not what you put into it. It is what the client or customer gets out of it." ~Peter Drucker
What it means is that whatever best efforts you do as a chef in preparing a pudding, it is the customer who has to say "wow". Generally, the project team keeps emphasizing on the amount of efforts done in a project. The development and delivery process is usually quite painful. It does not matter really what you have added in the pudding or what process you have adopted. At the end of the day, it is the customer who has to confirm the right delivery.
It is very important to understand when the customer is not happy with the delivery. When I say delivery, it means a service or a product. The gap analysis is critical at this juncture. Customer must be clear on what was asked and what has been delivered. Similarly, the project manager has to be dead sure about the both. If there is a gap between what was asked and what has been delivered, it definitely is a killer. Someone has to own the responsibility. But more critical is if this gap is highlighted by the customer post you delivered. It means a lack of monitoring and controlling at project end. It is not at all a permissible situation in project management.