Dec 2 2008 11:15AM GMT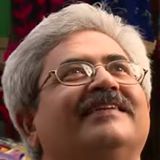 Profile: Jaideep Khanduja
A project manager is the person who drives a project, here I am particular to a software project. A lot has been written elsewhere on successful project managers, successful projects, the success behind the projects etc. Rather I would discuss here some extraordinary or un-orthodox qualities in a project manager that makes a project successful. And that is why I term them as Maverick Project Managers. This class of project managers is rare, and is under the threat of extinction. There might be project mangers with few of these qualities but since they don't contain all, so can't be termed as the complete Maverick Project Managers.
The qualities of a Maverick Project Manager are:
1. Always think himself as successful – a firm believer in thinking himself as Successful.
2. His firm belief in himself usually drives him to success.
3. He will not mind in achieving success by some unusual means (acceptable as long as it is not at the expense of the organization and its customers).
4. He runs the show more on his own logics rather than external observations and discussions.
5. Actions performed on his firm belief system mostly produces the 'good' results.
6. His actions and views may be unacceptable to others in the team (internal and external members) but they find nothing to challenge him as the desired results pour in.
7. He is having some qualities at its extreme – such as – self confidence, charisma, persuasiveness, and intelligence.
8. He will inspire people around him in an entirely different manner.
9. He will be followed, supported and worshiped by many around, who believe that he can never go wrong.
10. Even if he fails, he is not blamed for it.