Aug 5 2012 3:57PM GMT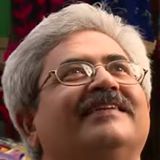 Profile: Jaideep Khanduja
Logically it is not Quick Test Professional (QTP) versus Open Source Testing Tools but I would rather say it is a comparison between paid/ costly tools vis a vis open source tools which are supposed to be presumably free of cost tools. There can be a number of differences between the two categories that can be listed down based on technical capabilities of these tools, commercial aspects and overall procurement and support function.
Following differences can be listed:
1. Paid tools are Paid but Free tools are Not Free: Paid tools have a value tag attached to them like QTP has a value imbibed with it and depending on your needs of test automation, the final cost is evaluated by the vendor.
2. You have a visible person in picture working with a particular company authorized to sell that specific paid tool.
3. If you plan to go for a free tool, think twice before you ascertain that if you are quite capable of managing the show on your own – go ahead. But if you need an assistance, you will be wasting a big amount of time in searching for a suitable capable party who can download the tool on your behalf, customize it for you and make it run for you with all kind of support required.
4. Support in real time for paid tools: You have a vendor to whom you have paid for tool, got it deployed at your location and may be bundled training on that tool also in the deal. You will have a well defined support level bundled in the deal to make it a safe deal.