Mar 23 2017 5:52PM GMT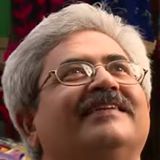 Profile: Jaideep Khanduja
Tags:
A Discussion with Bill Tolson, Vice President of Marketing, Archive360 (www.archive360.com)
In speaking with IT professionals, I constantly hear about the same dilemma – how can IT support its corporate client base in providing what feels like an endless supply of share drive capacity? In fact, I would challenge anyone to find an IT professional that isn't faced with the continuous pleas from their corporate end users for more and yet more, storage. Today, I am talking with Bill Tolson of Archive360 regarding this topic.
J.K.: In speaking with Archive360's client base, are you hearing that data storage continues to top IT professionals' priority lists?
B.T.: Absolutely. Today's end user – whether they are in a profit/non-profit business or government agency have become accustomed to saving everything – from documents to presentations, to emails and so on. And, I know I am guilty of it myself, I never delete a thing. I think almost anyone you speak with will admit that they have become a packrat of sorts, holding on to everything "just in case."
Add to this, corporate, legal and regulations compliance professionals are facing and imposing increasingly stringent guidelines and policies regarding the retention of current, as well as aging low-touch inactive or "grey" files. These low-touch files could hold potential relevance in current or future legal proceedings, or are necessary to meet compliance regulations.
J.K.: So, IT professionals are finding themselves responsible for low-touch inactive files that are clogging file shares. And, it is the convergence of these problems that are forcing IT to purchase additional file share capacity, along with adding the management resources necessary to keep it running smoothly and backed-up.
B.T.: Agreed. The cost of purchasing enterprise storage can be very steep, with the cost to keep it operational just as expensive or even more so.
J.K.: I believe you have similar statistics, however in my experience and based on prevailing industry research, the yearly management cost of enterprise storage is about $3,200 per terabyte (TB), or about $.27/GB per month. For a medium sized organization, with 100 TBs of share drive capacity, that is a spend of $320,000 alone in overhead (including management, backups annual support agreements, etc…). That is on top of the cost of the storage itself which typically represents a thousands if not hundred of thousands of dollars investment. So, what do you view as the solution?
B.T.: What if, instead of purchasing new share drive capacity each year, you could automatically move low-touch and inactive files to a cloud-based file share drive extension, while still maintaining total and ultimate control? What if you could do this while still maintaining the ability to search for and access the files at anytime? What if you could ensure that same — or in some cases even increased — levels of protection, security and performance? What I am suggesting is that more and more savvy IT professionals are turning to the public cloud to support their HSM (hierarchal storage management) share drive strategy, as their lowest cost storage tier.
Extend Your Share Drive Capacity
J.K.: What do you view as the benefits of this combined on-premises and cloud HSM strategy?
B.T.: What we are seeing consistently in customer's that have deployed this strategy is that it has enabled them to avoid being forced into purchasing high priced share drive storage for inactive data. IT still maintains high touch business critical files locally, while low touch files are moved automatically to inexpensive cloud storage. This represents huge savings and allows IT to redirect these resources to activities and technology investments that support revenue generation, and other core organizational goals. All, while keeping all share drive content available, secure and protected for business, legal and compliance purposes – at the absolute lowest price possible.
Extend Your Share Drive Capacity
J.K.: Is there a particular cloud platform that view as an ideal solution for this scenario? And, what advice would you offer to those exploring it?
B.T.: We would recommend Microsoft Azure should be among the top contenders. As IT professionals explore leveraging the Microsoft cloud as their share drive capacity extension, we also highly recommend that they pair it with a migration and management solution that will enable them to create tailored policies, such as age and access based policies, for on-premises share drives that will automatically move files that meet their specific requirements, while still maintaining access to the files via their local departmental share drive. This capability offloads low-touch inactive files from the on-premises share drives, freeing up space for more active files – and putting an end to the annual share drive purchase.
J.K.: Virtually limitless elastic scalability, teamed with high performance, data protection, and security, and high availability, as well as many other enterprise-class capabilities – all at a dramatically lower cost – seems like a no-brainer to me.