Jun 30 2018 9:17PM GMT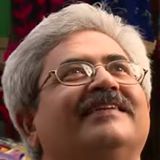 Profile: Jaideep Khanduja
Tags:
What are the enterprise datacenter preferences worldwide? Is public cloud gaining momentum among enterprises? Well, a number of studies and statistics say the shift is happening but at a slower pace. While the centralized datacenter and core business apps still remain within the boundaries, the local datacenters are reducing. One of the key reasons for this could be a shift towards hosted solutions by the organizations. Obviously, embracing public cloud cuts down your investments especially the capital investments. Organizations are moving to public cloud platforms rather than investing in IT Infrastructure. As a matter of fact, any addition in existing infrastructure not only eats a major chunk of your annual budget but also increases your recurring expenses in terms of their upkeep and maintenance. Organizations are preferring to reduce these costs and enhance their operational performance. Of course, the amount of effort largely depends on certain factors.
For larger organizations, it becomes more challenging to migrate to the public cloud. On the other hand, smaller organizations can migrate their workloads easily. Basically, it depends on the volume of data and the complexity of databases and applications. The simple applications and databases are easier to move. Despite such hurdles, it is interesting to see public cloud gaining momentum among larger enterprises. It is interesting for organizations to study how this shift impacts their IT environment usage and workload. Existing IT infrastructure and assets become a worry point for organizations while taking a call to move to public cloud. An increase in cloud service providers clearly states the mood and trends. In many small organizations, in fact, server rooms and local datacenters have vanished. Noticing this trend and success, even larger organizations are now thinking of moving more workloads to the public cloud.
Public Cloud Gaining Momentum But Slowly
Traditional on-premise deployments are decreasing at the cost of public cloud gaining momentum. Colocation is also becoming a favorite choice, especially for mid-level organizations. That way they are able to consolidate their infrastructure and datacenters. Overall, in-house IT footprints are decreasing across the organizations of all sizes and geographies.