Jun 25 2018 11:31PM GMT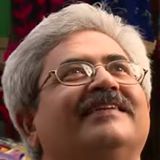 Profile: Jaideep Khanduja
Tags:
Nearly 50% of businesses currently use IaaS (Infrastructure as a Service). Around 12-15% of growth is estimated for the next 12 months. Doesn't it clearly indicate a majority of businesses will have moved to public clouds in the next year? Do enterprises fear the public cloud? Or they have a valid reason and a high amount of clarity to resist it? Are they really resisting it? Cloud services include SaaS, IaaS, and private cloud. Most of the organizations are using it in one or the other form at least for one of their business applications catering to at least one of their critical functions. Also, a study says the majority of investment in hosted infrastructure is happening to public clouds (IaaS). Still, it is far from popularity or wider acceptance. What could be the reason for this? There is a hidden war going on between vendors and enterprises.
There are in fact different kind of scenarios. There are more than 40% of organizations that are not using the public cloud. They neither intend to in the near future. On the other hand, there are organizations that intend to adopt it but are slow to adapt to the cloud. The third segment is of organizations that rely completely on the private cloud which could be hosted or in-house. Cost and security are the two key glitches that businesses have in mind when it comes to adoption of public clouds. Also, it asks for a huge transformation for which it seems they are not ready mentally. It could be because of attributes of their organizations or their IT setups. Still, some prominent features have emerged. For instance, there is a straight connection between the size of the organization and its IaaS adaptability.
Public Cloud adoption is far from expectations
On the other hand, this trait takes a reverse sweep when it comes to the age of the business. The companies that are under five years of existence have highest rates of IaaS adoption. While the older businesses are late and slow adopters. These could all lead to public cloud resistance from various perspectives.