Jul 21 2019 11:33PM GMT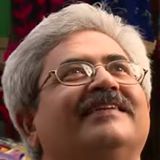 Profile: Jaideep Khanduja
Tags:
With the release of NAKIVO v9, your support for physical windows server backup is here. As a matter of fact, NAKIVO Backup & Replication v9 now provides 100% protection for physical, virtual, and cloud environments. NAKIVO Inc. has proven its mettle in a very short span. It is one of the fastest-growing software company with a sole aim to provide enterprise solutions to protect virtual and cloud environments. With this announcement, NAKIVO creates a new landmark in physical, virtual, and cloud environments. The new version, i.e. v9, adds support for Microsoft Windows Server backup thereby empowering its customers to safeguard physical, virtual, and cloud environments from a single point. That is an extremely useful feature for an enterprise from system upkeep point of view. There are certain key features of the new release. For instance, it supports the application-consistent Backup.
What we mean by Application-consistent Backup is that the new release NAKIVO Backup & Replication v9 can very well take care of incremental, application-aware backups of physical Microsoft Windows Servers. That means the solution now provides application-consistent backups of business-critical applications including databases running on physical Windows Servers. This includes different variants of Microsoft Servers viz Microsoft Exchange, SQL, Active Directory, and Sharepoint, and also Oracle. Another key feature is the Global Data Deduplication. Now, the backups of physical servers can be stored in a regular backup repository. This can easily be done along with backups of VMs and AWS EC2 instances. All these backups being stored in a backup repository can, in turn, be automatically deduplicated irrespective of the platform. This ensures only unique data blocks being saved. This results in a tremendous saving of storage space used by physical machine backups.
NAKIVO Backup & Replication v9 also means Instant Granular Recovery. This means now you can instantly recover files, folders, or Microsoft application objects (any Microsoft server) directly from the earlier created deduplicated physical machine backups. In addition, customers can take help from the Universal Application Object Recovery feature when an instant recovery of objects from any other applications is required. The new version supports Physical to Virtual (P2V). Besides instantly recovering files, folders, and objects from physical servers backups, enterprises can also restore physical Windows Server backups to VMWare and Hyper-V VMs. While the new version tackles so many complexities, the pricing model is quite simple. It starts at $17 per machine/year which is probably the most cost-effective per machine subscription model. A single per-machine license means either of a VMWare VM, Hyper-V VM, a physical machine, Nutanix AHV VM, or AWS EC2 instance.
This provides customers a high level of flexibility and least dependence on different vendors. The customer can now easily remove vendor locks in order to move their workloads between various platforms without any need of changing their data protection licensing. Bruce Talley, CEO, NAKIVO Inc. says, "NAKIVO Backup & Replication v9 enables our customers to not only protect their business-critical workloads across virtual and cloud environments but now also physical Windows Server systems. Now our customers who have physical or mixed environments can protect their critical business data from a single pane of glass."
RESOURCES
Trial Download: www.nakivo.com/resources/download/trial-download/
Success Stories: www.nakivo.com/customers/success-stories/
Datasheet: www.nakivo.com/res/files/nakivo-backup-replication-datasheet.pdf