May 12 2013 8:30PM GMT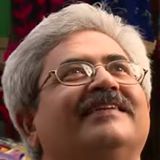 Profile: Jaideep Khanduja
ProofHub Online Project Management has come out with its mobile version so as to give you a complete freedom and flexibility to control your project from anywhere, anytime. ProofHub is a web based team collaboration and project management tool which assists you in managing your projects even if you have multiple teams working from multiple locations. It also helps you in scheduling, discussing, working and communicating with your clients, team members, management and other stakeholders.
ProofHub Project Management allows you to share files among scattered or same location teams so as to collaborate well, takes care of deadlines and raises timely alarms, assigns tasks and keep monitoring and tracking them, and also provides all data related to project, tasks and teams in a secured and centralized manner. Recently ProofHub has announced launch of its mobile version. Currently it covers features like Discussions, Milestones and To-Do's but gradually they plan to cover all features in their mobile version too.
Beauty of mobile version of ProofHub Project Management tool is that it is mobile independent solution and that was really an uphill task to build a mobile application that works on all mobile platforms be it iPhone, Blackberry, Android or Microsoft. Basically the web and mobile versions, both have been given lot of efforts so as to make them so versatile and browser/ mobile independent respectively. To summarize ProofHub is an excellent web and mobile based cloud application project management, collaborative, team and task management tool.