Aug 15 2011 6:35AM GMT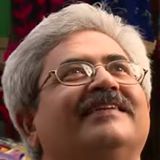 Profile: Jaideep Khanduja
Project Sponsor(s) are the executives whose dream gets a hope of light of the day when the plan to give a reality shape to this dream is made by forming a team and assigning relevent task to each of the team members. Project sponsors ususally are too senior lot of people ususally CEOs, MDs, CFOs, COOs etc. They have a tendency to conduct a meeting to shout about their dream among other executives and team members, get a high round of applause and a nod to start the project.
What Next?
The team gets formed, comprising of sub-teams, team head, sub-team heads, team members with each of them having a set of tasks in hand to be performed in stipulated period of time. The dream of sponsors gets traslated into a roadmap with well defined milestones. The product starts taking shape and progress being monitored regularly.
One important factor that can make all this beautiful garden haywired is absence of sponsors from product development or product progress scenario. If sponsor(s) feel or assume that one meeting is enough to pass on the whole crux of their dream to team, they are absolutely wrong. Nobody else can understand the value of dream other than the dreamer. To give it a shape in reality, one need to keep his/her team constantly awake about it.