May 23 2011 10:49AM GMT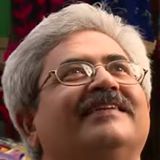 Profile: Jaideep Khanduja
Best part in a team versus an individual is that a single person will think only with his brain having no discussions, brainstorming, alternatives and different perspectives. A team comprises of different heads, having different ways of thinking and tacking situations. In a group of people a big problem gets small as it gets shared among every member of the team. Such miracle cannot happen when a single person is handling a problem.
But this does not mean that larger teams have more chances of success than small teams. Team size is totally a different ball game depending on the workload and resources available viz-a-viz time available in the pocket to handle the project. Team optimization, resource optimization and time management are different subjects that need to be covered in different details. Currently we are discussing about a group or team and its benefits.
More people are definitely bound to give different ideas for a problem handling and hence optimized ideas can be picked to give a solution. But on the negative side – more heads also mean more chances of conflicts, path crossing, barrier generating and pushing/ pulling. These negative traits of any team if managed smartly can overturn any team into a productive and progressive team.
A team has a power to convert any complex situation arisen during project to a manageable situation. Team can bring any tough situation into comfort zone thereby making bigger achievements easily attainable. It is said that if all team members become compliment to teach other in a team, that team can do wonders at any moment of time. The same project managed under same situations by different teams produce different results.