Nov 25 2011 7:40PM GMT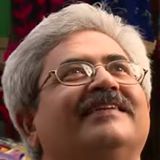 Profile: Jaideep Khanduja
A project consists of various stakeholders – some internal and some external. Stakeholders of the project usually live on another planet. Being a stakeholder in a project give them a feel that they are like a king of the land called PROJECT ruling on the teams working in their project territory. They actually behave as a ruler and look at the project as if their contribution is just to make all people working on the project answerable about any delays or extrapolated commercial or projected targets.
Is it possible that I rule on a piece of land and do not contribute in the progress or growth of that piece of land and still expect positive results from whatever is happening on that land. How is that possible, when I am doing what is totally against the law of nature.
Monitoring, questioning and policing is the most simple thing on this earth and everyone likes to do it given a bit of a chance. Best part of being a stakeholder is that one must own the progress and completion of project as his/her personal target rather than looking at others and expecting other to drive your vehicle when you are yourself not adding any value in its speed, progress and contribution.
What is the fun of putting the badge of the owner of a building in making and contributing in none of its progressive components – like providing material, helping in building up process, working on some process to enhance the speed or otherwise look at making it reach to its milestones in lesser timeframe than it was stipulated initially. Finally it helps your teams to attain higher results if you find out some ways in reducing expenses on the project but without hampering on its progress.