Sep 24 2010 11:37AM GMT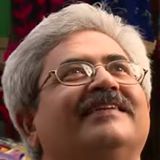 Profile: Jaideep Khanduja
Support function in a project after the completion of the project. Project sign off includes a successful ending of a journey beginning with business requirements study, development phases, testing, training and implementation. But the actual journey does not end here. After the project sign off, a stage by which the user and customer management have respectfully reflected their confidence in the product built for the purpose, but the actual hand-shaking (or fight) of end user with the product starts from here.
This is the time when in absence of implementation team, for the first time, the end user is starting using the product, all alone, on his own. All knowledge gained so far, by him, during the implementation phase, along with the supporting documents (user manuals) are the sole weapons left with him to win this battle. The initial phase of this familiarization with the product in isolation is really like a battle.
This is also the time when on a parallel spree back office support function starts for handholding the end user's issues being encountered. In the beginning, since the maturity level of end user on product usage is not too high, some of the problems reported may appear to be absurd to the support function team. But they have to understand the reasons behind this and handle the situation accordingly by putting an effort of educating the end users to guide them for using the product in right manner.
The maturity of issues reported to support team will gradually improve as the usage of product and acquaintance with product increases.