Oct 30 2009 10:00AM GMT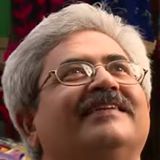 Profile: Jaideep Khanduja
One of the project managers of an ERP implementation company got himself into a tight corner. He found himself in a tough situation where an already 'mutually sealed' project scope asked for one or two new requirements (or changes in the existing functionality) from the client everyday while implementation. The broadly agreed upon requirements within the earmarked project modules came out with some changes here and there, some new add-ons. Customer is not ready to accept 'no' to any of the requirement since they have a mindset that they have ordered for a big project and are investing a large amount of money in it. The customer keeps on pushing for all their 'now invented' requirements to be mapped in the existing 'project scope'. This seems to be a never ending story. The project manager is tightlipped to start a new module since the running one is not 'done' so far. And he also can't say NO and mark any requirement as 'out of scope' since he does not want to annoy the customer and wants the project to be a success.
What should be done in this sort of scenario?
The project manager privately updated me about the situation and asked for my help to get him out of this situation. I told him if he carries out in the way he is – he will never be able to finish his project.
I advised him to have an emergency meeting with his client and share his pain with them. Make them clear that you are not saying No to their requirements but there is a need of a boundary line drawn with mutual understanding. Cater to so far documented requirements as phase I. Finish it off. Get it signed off. Whatever new requirement or changes come from the customer – document it, analyze it. Any requirement that is asking for more than 4 hours of efforts, put it in phase II of the project. As soon as you finish off the phase I, finish off Phase II, sign off. And so on.