Nov 24 2012 12:29PM GMT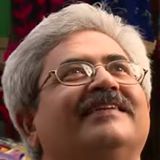 Profile: Jaideep Khanduja
This is Constance MArie on WhoSay. This is a small Thanksgiving video, and its tagline says "Happy Thanksliving!!! The turkey gets to live."
Well, if we correlate this occasion with Project lifecycle, let us see what are various Thanksgiving instances that arise during various phases:
1. Project initiation is the beginning. If there is no initiation, there will be no way forward. Once the ignition does its work, only then engine can start.
2. Team Formation: If all blessings are intact in right place, a right team formation becomes a big boon for project drive and completion.
3. Requirement Analysis and Documentation: High accuracy in requirements understanding, freezing and documentation minimizes project failure risks.
4. Project Review: If this goes in place happening regularly, in time, with right kind of actions and results, nothing like it.
5. Project Development to Deployment: Success of either of the two has no meaning. It has to be a twin success to grab an overall star.
6. Project Sign off: This will be not an issue if all above goes perfectly.