Dec 17 2010 9:44AM GMT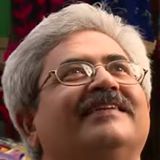 Profile: Jaideep Khanduja
If a non adherence in processes and procedures is noticed at any level of project management, it needs to be addressed to by way of understanding why it has not been adopted. The team not adopting it might have certain doubts in mind which need to be understood and addressed to. A fear factor also plays a major role in non adoption of standards. It could be fear of losing importance, or job or anything else. But earlier such glitches are noticed, the better it becomes to clarify management's stance and let it be adopted universally.
A checklist also can become handy in managing adherence of processes and procedures related to project management. Checklist must be prepared in such a way that it indirectly catches all hitches lying in mind of any team members for adoption of those processes and procedures. It acts as a virus also in most cases. If one team members see another team member violating or ignoring standard processes, it may lead him towards doing the same.
If such non adherence pattern spreads within a team, it becomes not too difficult to spread it across various teams and other team members.
In any case the purpose of process and procedure must not be torturing team members by demanding more time, more paper work or more approval channels in streamlining a project thereby making project management a difficult task.