Dec 17 2010 9:37AM GMT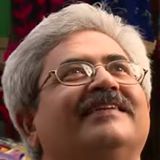 Profile: Jaideep Khanduja
A link between performance management and processes becomes helpful for any organization to achieve successful results at any stage. A common set of documents available readily becomes helpful in placing all involved at a common platform thereby removing any doubts, ambiguities or scope of non standard process adoption.
A good alignment in project process and business process is also very important to achieve targeted results else what happens later is that two start moving in different directions thereby leading different teams to target different results depending on what process that adopt. Like functional and technical experts there need to be some exclusive process experts at various levels of project to cater to the process needs of project management. Process experts help in two ways – by helping others to become conversant with process and by monitoring various teams' adoption level.
The purpose of monitoring is not penalizing or pin pointing certain members not adhering to processes but to keep a watchful eye on various project teams and encourage them to accept these processes and procedures by heart and by mind.