Dec 13 2010 11:55AM GMT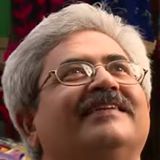 Profile: Jaideep Khanduja
A horizontal and vertical involvement of all concerned in project management processes and procedures becomes very important. These concerned persons may also be termed as stakeholders and may vary with their existence at various levels inside and outside the organization. All stakeholders must be well aware of the existence of standard procedures and processes related to any project.
Well defined processes and procedures documented and distributed to all must be harnessed for strategic long term benefits. This is important to achieve and is possible only by way of adherence to what is documented. A continuous adoption of such well defined processes and procedures will definitely help in understanding, optimization and finding out gap between benchmarks and currently adopted processes and procedures.
Once these processes and procedures are deployed by way of providing documents by way of hard copies of publishing on a whiteboard on internet, it helps all to clear doubts if any in mind of any of the persons on distribution list. Welcome any suggestion, feedback, queries or comment from all readers of these documents.
These documents if available readily become a good ready reckoner for any team members anytime anywhere in the globe. Different teams sitting at different geographic locations may need to refer to certain set of documents available to be referred to.