Dec 13 2010 11:54AM GMT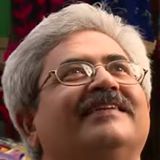 Profile: Jaideep Khanduja
Project Management requires some disciplined processes in place that match, or if they do not match, then strive for best world class practices. These standardized procedures' documentation is quite important for the sake of clarification, reference, uniformity and removal of any ambiguities.
Let's see how documentation of standardized procedures is possible. There would definitely a project management committee in any organization taking care of projects. It is not very important to have a formal foundation of such committee. Sometimes an informal formation of such committee without spearheading boundary lines is much more successful and effective than a formal one in place.
It becomes the responsibility of project management committee or in other terms known as project management office to own the responsibility of drafting, documentation, approval and deployment of processes and procedures related to different phases of project management.