Nov 3 2009 10:00AM GMT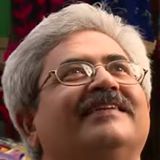 Profile: Jaideep Khanduja
If we have to compromise with the quality of project at various stages there are many ways to do that. Most stupid way will be to compromise with the quality of the software which in any case is going to create lot of hue and cry in the organization either prior to it goes to customer during internal testing, or when it goes to customer for implementation. The undercover holes covered howsoever smartly will create seepage sooner or later.
Most common mistake that is made during the complete lifecycle of a project is not formally giving documentation (required at various stages) in project plan by assuming that documentation is not that prime. It is presumed that either the documentation will be done at the end or it is taken too casually and told to be done by everyone without assigning a proper ownership.
Both – Quality of Software and Quality of Documentation play a lead role in project management. Compromising with any of the two leads to increased cost, loss of customer satisfaction, delay in implementation or revenue loss.