Apr 29 2009 10:18AM GMT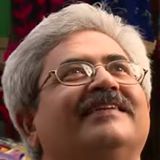 Profile: Jaideep Khanduja
Project overrun is not unknown for any software organization. Every organization who has tasted it would acknowledge that it is always painful – in terms of time, cost and resources. Ultimately when the other two factors are also converted to cost, it comes to a voluminous figure. Nobody wants it, but in many projects despite all good efforts it becomes unavoidable and then some valid reasons are listed to justify it. Usually as the project overrun starts – simultaneously starts a hidden tug of war between the vendor and the customer.
Customer gives a different set of reasons all pointing towards the vendor to prove that it is the vendor who is responsible. Vendor on the other hand tries to justify that there were n number of shortcomings at customer end that caused it.
And that becomes a major cause of more overruns… sometimes endless…
Instead even at this juncture, when an overrun starts, if both the parties sit together and find out the root cause instead of finding out reasons to blame each other, it would be helpful in stopping further delays.