Apr 27 2009 10:06AM GMT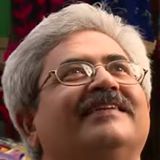 Profile: Jaideep Khanduja
A classic scenario happened in an organization recently as told to me by a project manager of that organization engaged in software development and implementations.
It is related to project overrun.
A new project started with a set of requirements from a customer for development and implementation. It was an overseas project so project cost was comparatively higher than the domestic project. The respective teams for business requirements, development, configuration and implementation were formed. All went well till the implementation phase. The implementation team was ready to take the charge for on-site visit with the product to launch there.
The implementation phase planned was 4 months. Somehow due to a mix of reasons, it took 18 months to complete the implementation.
The team came back after successful implementation. The customer paid the full project cost as was accepted upon in the beginning.
The project was declared as successful without any overrun. For overrun cost was taken the criteria and since full cost was recovered, it was treated as not overrun project.
Is that right?
Throwing some points to ponder upon:
The cost that had to come 14 months back came now.
The team that has to return 14 months back arrived now.
In this period of 14 months atleast 3.5 projects of similar nature and size would have been completed.
The project manager is over-optimistic.
Project monitoring was very poor.
Etc.
Etc.
Etc.