Apr 30 2016 8:48AM GMT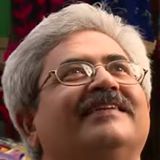 Profile: Jaideep Khanduja
Tags:
Project Manager's Rule Book is very important aspect.
Every project manager has to build his personal Project Manager's Rule Book.
It is very important to follow your personal Project Manager's rule Book.
As discussed in my previous post – 5 Golden Rules For Project Managers, a project manager need to carry his personal rule book for making any project successful. Though there are many rules that a project manager may add to his personal Project Manager's rule book, based on my experience of over 25 years in project management I would keep following 5 rules on top of my priority list:
Delegation: A project manager has to be capable enough to estimate each team member's core strengths and interests to draw out their capabilities. This will help in assigning tasks with least risk involved in timely and accurate closure of the tasks. Project timelines, tasks allocation, budget, and resources are the most critical elements of any project. If a project manager is able to delegate tasks in a most balanced preposition, there is nothing like it.
Transparency: A project manager has to be transparent in all aspects in multiple directions. It means transparency in terms of team selection, task allocation, chalking out project tasks, WBS (work breakdown structure), and all kind of project meetings. Stakeholders engagement and bringing things on the table in a transparent manner to them is very important.
Honesty: A project manager has to be honest. A well known verbatim – Charity begins at home – applies here as – Honesty begins at home. The foremost aspect of honesty is to be honest with yourself. If you follow this, being honest with others will not be difficult. If you do this, you will get the same in return from each team member and other stakeholders. Don't keep a space for dishonesty in driving any project – either at your end or at others'. The message has to be clear to everyone in the team in bold.

Technical know-how: A project manager has to be strong in technical know-how of the projects he is working on. If you are not, there are possibilities of others playing tricks with you in this portfolio.
Empowerment: If you don't empower other, people will stop acting proactively feeling lack of security, protection, and decision making.
Hope to know what you feel in my list of Project Manager's Rule Book. And would also like to know what top aspects you choose in defining your Project Manager's Rule Book.