Jun 28 2015 2:16AM GMT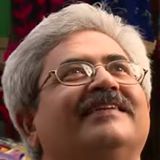 Profile: Jaideep Khanduja
Tags:
Project Management is a tricky job. The job of a project manager is like a car mechanic who adjusts the average by adjusting clutch, fuel discharge and brakes. All three have a different connection if we see in project management perspective. The clutch adjustment will lead to a better speed management, fuel flow related to funds & budgets, and brakes adjustment points towards the control mechanism. A fine tuning between the three is, therefore, becomes ownership of a project manager.
Clutch adjustment is equivalent of resource management where the more the resources, the happier is the project manager. But that is not true in all cases. More than required resources will lead to mismanagement and chaos. Hence keep your teams' size as tight as possible. The brakes have to work perfectly well so as to save everyone's life travelling in the vehicle called the project. Brakes mean proper checks and balances along with accurate reporting and monitoring mechanism in place. A small gap here could lead to a big mishap. Fuel definitely is limited in any size of an organization. A project manager has to be intelligent enough to monitor fuel leakages and fuel scarcity. Balancing of funds, resources, and skilled manpower has to be there in place.
Any mismatch in the above three could lead to a big disaster and then project manager would be in a dilemma of either stretching timelines beyond deadlines committed or pumping in more funds and resources to meet deadlines.