Feb 28 2015 12:34AM GMT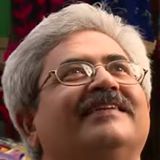 Profile: Jaideep Khanduja
Tags:
A project manager has to have multiple faces during the lifecycle of a project. There is no harm in carrying various hats or masks to wear on various occasions, during various phases of a project. In reality, there is a lot of heat transfer during a project. There are moments when a huge pressure is imposed on a project manager and in return the project manager has to dissipate this pressure over his team. The pressure must be absorbed in a very constructive manner. And same should be the strategy while transferring the pressure.
Obviously the pressure will not stay same or constant. It will keep on changing depending on the situation. At times, a project manager will have to raise a false alarm or in other words to build an induced pressure so as to keep his team awake and alert. It all depends on meeting your timelines and milestones. As long as you are on track, the situation will be normal and there will be no considerable external pressure except the one built within to keep yourself going, meeting timelines and goals. The moment you start derailing, instead of acting as assistive agents (which is the most urgent requirement at that juncture), your other stakeholders in the project will start poking you and demanding quick results.
Reasons for delay become meaningless if every activity starts getting delayed and every time there is a new story for the stakeholders. After all, it is not only your performance that puts an intensive impact on the project progress but of each of the team members' too.