Feb 28 2015 2:35AM GMT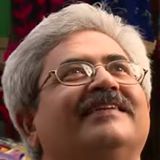 Profile: Jaideep Khanduja
Tags:
When you are covering the final phase of your project the top management of the other side will have only one question in mind – what after handover and sign off. Usually, that is the reason why they become over cautious and start probing much about the product in question. There might be some weird questions coming for which you have no answer, but you have to stay confident and committed.
One of the best way in this phase is to convince the customer about the product stability and all good efforts gone into building it. And also ensure that the product still belongs to you even after the handover and sign off. Therefore in case of any genuine bug encountered ever, it will be taken care of instantly. It is not hundred percent sure that during deployment and handover phase any shortfalls and bugs emerge out. There might be some unique, less prominently occurring business cases that might not have been handled so seriously but could lead to a big disaster or breakdown in the future.
So keep your love intact for the product that you built and stay connected with the product and customer for its complete life.