Sep 15 2013 9:52PM GMT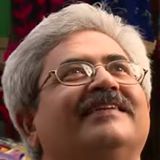 Profile: Jaideep Khanduja
If you are a project manager in search of someone to push you or drive you, probably you are at a wrong foot of the ladder. The place where you are, as a project manager, have to ensure that your steering is in your own hands, you move in right direction, you move in right direction, and most importantly, you drive multiple vehicles besides driving your own, at the same time.
Well, that would be happening already, if you just look down to your regular exercise, the way you are driving your projects and teams. Good point is that you are already capable of driving yourself and others at the same time. Bad thing is that this art of driving yourself and others will get obsolete sooner or later unless you keep adding some value to it. Now, to add value to it, on a regular basis, you need to understand the factors (even minutest ones) that keep you motivated and boosted.
Some of these motivational factors in your life might not have ever been noticed by you, but you don't afford them to go unnoticed for long, as these are your hidden treasures. And once you learn this art, don't forget to download it to your aspirant team leaders, who shall be taking your place once you climb up the ladder.