Feb 27 2013 7:12PM GMT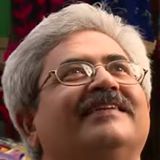 Profile: Jaideep Khanduja
Being precise is a very important quality of a project manager. Being precise does not mean being short in communication or being non elaborative. Being precise means crisp and to the point in all kind of communication during any project phase and with any of the teams engaged in the project. At times you need to be a little explanatory in terms of preparing some background for what exactly you want to convey to different stakeholders of a project or to the teams engaged in a project.
Where being precise in your communication is a big boon on one hand, on the other hand, it is not too well groomed feature found in project manager. Most of them do leave a scope of non clarity, ambiguity and wrong message delivery during their conversation in project meetings or communication to project stakeholders. It is very important to avoid such kind of mismanagement so as to avoid confusions that can become roadblocks in project progress.
Acquiring precision in getting to next level of precise communication is an uphill task as soon as you start reaching to higher levels. First of all it requires a change in age old practice of the habits of communication that have all these kinds of shortfalls. Change always invites resistance. Conviction is the first thing that needs to come for that change.
If you are not convinced that your communication lacks in certain areas that need to be polished and groomed, nothing on this earth can bring in that change that is very critical and important for you to acquire.