Mar 11 2010 6:29AM GMT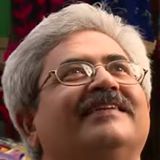 Profile: Jaideep Khanduja
You have many projects running in your organization. You have to compete with peers, competitors, time, money and yourself to manage these projects to finish in time. There are clashes in priorities among various project timelines. You have instances when you have to change your priorities depending on situation of various projects. These changes might be due to people involved in the project, customer, management, technicalities or functionalities. As your project is at stake and need to be finished in time, others also have the same needs. With the limitations of scope, people, knowledge and involvement; you have to cope up with all situations to strive and thrive.
At times a project manager has to reprioritize and reschedule. Reasons could be many or any. It may be the demand of the situation that a project manager is forced to change his strategy, plan or methodology. Only word of caution is that the more frequently it happens during a project; more hassles are created for him and the team. More so painful it becomes if no standard process is being followed in the organization to mange projects. Whatever may the situation be; the changes should be visible clearly to everyone across the teams involved in the project. Though it will be painful and challenging for the project manager to manage but it has to happen as it is very important to be on the same carpet.

Such intense situation help project manager and team members mature faster. The project manager gradually has to expertise in key tactics and deep insight to manage current project and forthcoming ones.