Apr 13 2009 10:01AM GMT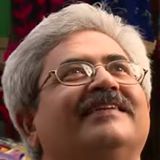 Profile: Jaideep Khanduja
No project manager can claim there was not a single problem in any of his projects. But then he is to tackle them. To tackle them he should be aware of them. To be aware of them, he has to have an ability to foresee them than to overlook them. The earlier he envisages those problems, the more time he will get to dig into and find out a countermeasure. No software project is problem free, but then… the project manager has to be alert and have a perfect vision to oversee them, accept them, plan accordingly and win over each of the issues.
Problems will definitely be there, in all phases of project lifecycle. It is the vision that you envisage them in advance and prepare yourself to overcome them.
The deficiencies do not get so highlighted during in-house development and testing phase of the product. But it becomes prominent any problem that arises at customer site during the implementation phase, or say post implementation period.