Feb 3 2011 10:58AM GMT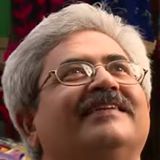 Profile: Jaideep Khanduja
Change is generally not welcomed in any system and is treated as problem. Change management is full of obstacles some foreseen and some unforeseen somewhat similar in nature as that of project management. Project manager need to overcome a number of obstacles and hurdles while project development and implementation. Software implementation is also a part of change management as it requires a number of changes in the organizational culture and its business process.
Ownership, commitment, motivation are three major obstacles that come in way of project manager in terms of the organization where project implementation takes place. Everyone in organization welcomes new software to be implemented for easing out business process functioning but there are equal intensity of resistance too which is sometimes not visible openly though has a full existence in place.
Changes in terms of technical environment are easier to impart during product implementation across an organization as compared to the culture changes. Total involvement with a top down approach works better in any implementations as compared to a bottoms up approach where top management is not engaged in the process.
'Learning by way of doing' and 'Demonstrating by way of doing' are two important tools for managers to confide their teams during an implementation phase. Just do and demonstrate rather than demanding the same set of action from employees down the line.
This way of implementation increases trust factor across not only among different levels of management and other staff but also in the product being implemented. That way it automatically increases the level of commitment and engagement.