May 7 2012 4:17AM GMT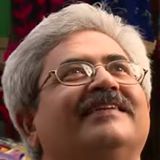 Profile: Jaideep Khanduja
Project Management Started around 6 decades back when it was felt by top engineers, builders, designers and architects; the need of a systematic and structured approach to manager complex projects so as to stay focused and informed throughout the project about its progress and achievement of landmarks or milestones. The management tools designed during that period spread all across various streams like civil projects, defense projects, engineering and of similar kind.
It was Henry Gantt during 1950s who is known to create some systematic approach to project management by means of concrete planning, monitoring, controlling and measuring techniques. And hence he is also known as the Father of Project Planning. Gantt charts are as famous, popular and effective today as they were in the beginning. Even today Gantt Chart is established as one of the most effective project controlling tool. Henry Gantt was highly influenced by his mentor and teacher Fredrick Winslow Taylor. Taylor is known to be the original creator of theories for the management of projects in a scientific manner.
It was firstly in Taylor's papers that something known as WBS or work breakdown structure emerged as a good source of cutting down your huge and complex project into simple and small tasks and hence achieving success in each task one after the other. Gradually a group of tasks' completion earmarks an achievement of a milestone. Completion of certain set of milestones completes a project phase. And ultimately completion of certain phases overall finishes the project.
Once you have created WBS for your project, then comes another effective tool produced by Taylor, known as Resource Allocation.