May 6 2009 9:59AM GMT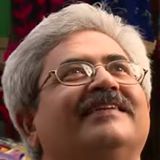 Profile: Jaideep Khanduja
Project initiation starts with the marriage of vendor and customer to produce the desired software product. The desire comes from customer, with a promise from vendor to deliver the desired product. The time and investment (in terms of people, equipments, and expenses) calls for a superior quality management so that the product can be built as per requirements and in time. Project can be managed well with the best possible project management practices.
There can be two scenarios – the customer is already having best practices in place and in that case asks vendor to follow those practices as these practices have already produced desired results in past. That means the practices are well established at customer end. The other scenario can be that customer is not aware of any best practices and looks at vendor to follow as per their standards set for other projects. In this case the vendor has not only to bring those practices in place at customer's place but also primarily educate customer about them.
That means the role of Vendor Project Manager will be to design the best practices suited for the project and educate the customer management and project manager to adhere to those practices. He also has to highlight the benefits that will be coming out of those practices.
Customer Project Manager and the management, on the other hand, have to understand the practices designed for the project and ensure their adherence at all levels.