Aug 30 2010 10:12AM GMT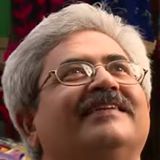 Profile: Jaideep Khanduja
A project never goes smooth. It brings unexpected problems during the execution of any phase that marks a difference between the planned activities and actual executions. The deviations enforce re-planning of further activities so that the extra budget and time spent on previous activities can be compensated by revised project plan.
A loser is a loser only when he realizes it and gives up. As long as one thinks he has the capability of changing lose situation to a winning situation, he is never a loser.
Project management philosophy emphasizes on sharing the problems with all stakeholders and team members so that different brains come out with different responses and any of the response(s) can become the best solution(s). Challenge sharing definitely brings out a solution from somebody else having a different set of experience and exposure who has already been into such a situation and has come out of it already. Sharing problems and challenges saves one from re-inventing the wheel. Documentation sharing and a knowledge sharing platform make a strong basis for keeping all on the same wheel.
Managers mostly focus on driving out results from the teams rather than enabling and empowering them to become self driven. Energy flows automatically and uncontrolled. Results start coming out without reaching the deadlines and prior to demand. It depends on managers that by empowerment they start preparing or building leaders within the teams. A combination of leaders, if synergized properly, propels a resultant progress of the project.
Managers become critical key in engaging people in the project. A high level of engagement is lodged in the team members via project manager. As long as the project manager is able to drive teams, it makes them engaged to the project. On the other hand if project manager inculcates and inspires team members to self-engage themselves, the team members do not depend to be driven by project manager.