Apr 27 2010 10:44AM GMT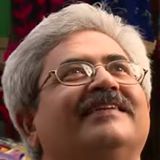 Profile: Jaideep Khanduja
Project management is an active stream worldwide. New methodologies and technologies are being produced and introduced from various corners of the world. Some organizations are quite active in optimization of software project management. By optimization we understand the productivity and quality increase. Some of the technologies and methodologies are not as effective as others.
There are certain standard analytical approaches used to evaluate and measure the effectiveness of such technologies or methodologies. Software maintenance is a long phase post project completion that manages the customer and product delivered. The shortfalls in the product delivered may cause a painful experience for the maintenance or the support team.
Every project needs to be managed. Different businesses acquire different methodologies and tools to do it. The level of maturity of the organization decides on the level of methodology or tools in use. It may happen vice versa too. Highly matured tools and world class methodologies may help gain high maturity to the organization.