Aug 22 2016 8:21PM GMT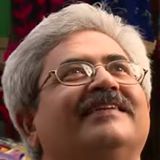 Profile: Jaideep Khanduja
Tags:
Recently I was at one of the busiest Cafe Coffee Day (CCD) outlet. We are drawing some important project management lessons from my experience there. The outlet is at Rajiv Chowk Metro Station in New Delhi. During my transit, I was feeling hungry. And that is the reason I was there to grab some quick bytes. There are few good project management lessons for a grab too. But before that, it is important to correlate it in terms of project management. It goes like this. Firstly, each table is a customer organization. Secondly, all the people sitting on a table are various departments of an organization. Thirdly, each order is customer requirement. As a matter of fact, some requirements may demand certain variation from the standard recipe. This is customization in the scope of work.
Floor manager is the Project Manager. Chefs, kitchen staff, cleaning staff, and serving staff are the teams. And these teams are workïng on various projects at the same time. In fact, same resources are working on multiple projects. The items in the menu are deliverables. And each constituent in the menu item is agreed on deliverables. We ordered two desserts and three food items. The filling in one of the sandwich was very less. Both desserts were missing few constituents. Moreover, in one of the food items, stuffing was too spicy. And it was very oily too.
There was a need for some actions. The project manager should know project anomalies. If delivēables are not as per commitment, it is time to raise an alarm. Hence I told the service staff to call the floor manager. In no time the floor manager was there. A conversation was about to start between a customer and project head.
Project Management Lessons
Firstly, I showed him the stuffing in the sandwich and he agreed that it was less. That is a good sign of a project manager. A good project manager will agree if there is a shortfall in the product or service. Unnecessary arguments and false claims are a big 'No' for a project manager. Then the desserts were also replaced. This is not a good sign. If the ingredients were available, why it was not there in first go. This is another set of project management lessons. Never leave loose ends for the customer to catch you for wrong reasons.