Jan 17 2011 11:25AM GMT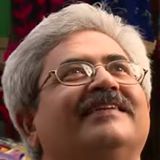 Profile: Jaideep Khanduja
Cricket and software project management has no link. Neither has John Wright, the New Zealand cricket team coach. But there are certain things happening around in international cricket that can help as learning for project management. In ongoing series between Pakistan and New Zealand, New Zealand could not play like an international team when their batsmen shattered like a sand dune in second innings. Whole team was out at just 110 runs thereby getting defeated by Pakistan by ten wickets.
Two things have happened after that as far as John Wright and New Zealand team is concerned. John Wright has very clearly and sternly told top order batsmen to tighten their belt and perform their job well without any excuses or explanations. If a specialist batsman is in team, his prime goal is to bat and not lose his wicket cheaply. That is what a clear cut message by the team coach to his team.
Second important step taken by John Wright is to drop opener specialist batsman Tim McIntosh from team and include allrounder John Franklin in his place. It is interesting to note that John Franklin has not played an international test match during last two years or so. But it seems to be a well calculated risk by the Coach for two reasons.
One reason is Tim McIntosh has not been able to touch double digit score in six of his last eight matches played. Another is by taking all rounder John Franklin there will be an additional bowler available in the team in addition to the regular bowlers thereby strengthening the bowling department.
Learning from John Wright, a project manager, under crucial situations has to raise an alert and alarm for his various teams lacking in delivery. Another important lesson is that there is no harm in taking calculated risks provided an in-depth research has been done for its pros and cons and be prepared for it in advance.