May 6 2012 6:20PM GMT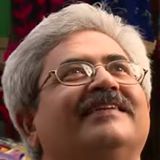 Profile: Jaideep Khanduja
What is takes in a project is to plan, organize, and manage – time and resources so as to optimize commercial part of the project. And managing it in some way or the other is known as Project Management. The way could be any legacy, orthodox, manual process to a modern, fully automated, state of the art, well proven and well established project management tool.
Basically Project Management is nothing but to run the show in most disciplined manner. Resources, Planning, organization and management is all inclined to gain achievement and success in any project being part of. What you know in a project is scope of work, start time, target time, and usually based on this you have to work out the size of your various teams, financial goals, project plan and its smooth implementation. It is not difficult to achieve results, provided you are well aware of the goals and objectives. There is no project where constraints do not arise during its lifecycle – related to finance, time, objectives, team or customer.
Management of project is a mix of two ingredients – managerial skills and technical capabilities. A right amount of balance is a must in project management. Although these are two entirely different streams of management but somehow at times have a singular goal of achievement in target.