Apr 27 2014 11:13AM GMT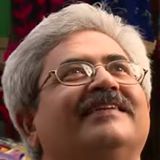 Profile: Jaideep Khanduja
Whenever you talk of a set of activities involving a number of teams in managing a project, it is termed as project management. The set of activities that need to be catered to in project management are project planning, project organization, project team, project control mechanism, project management procedures, methodologies and processes. Why these set of activities are important in project management – to reach to a successful project closure, to achieve your project goals and to get financial and new business results in a favorable manner. Definitely in order to achieve these goals, you require a number of teams to perform the necessary tasks or activities. That is the whole ecosystem of Project Management.


Now, in this ecosystem there are some adverse forces that keep active to generate some negative impact, to drift teams away from performing desired tasks, and in slowing down the whole mechanism in reaching to its desired goals in desired timelines. These negative forces appear in different forms and shapes – sometimes in an anticipated way and sometimes totally like a ghost appearing all of a sudden – unannounced and unnoticed.
A smart project manager would always keep cool when the tides are in favor and keep thinking on the ways to tackling the situation in case of adverse situations. The ultimate goal of understanding the whole gamut of project management ecosystem is to learn the art of sailing smoothly during adverse situations.