Jan 31 2016 11:23PM GMT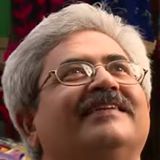 Profile: Jaideep Khanduja
Tags:
Now do a university project management course from University of Adelaide for free.
The University of Adelaide is launching an online course on project management.
Online and free project management course from University of Adelaide is in association with edX US.
Now you can do an online project management course from the University of Adelaide for free. The online course is about to be launched quite soon. This is in association with edX US. The massive open online course (MOOC) on project management will be a six-week course. This course will include an introduction to project management. The Project Management Course is starting February 17. The main focus of this course is for enthusiasts who are not conversant with formal knowledge on the subject. The course is online. It can be managed at work or home depending on the individual.
The course will intend to guide on the practical ways of exploring and understanding your goals on the basis of your project. It will also emphasize on all the internal and external factors that affect the execution of a project. It will be a step by step learning of planning, scoping, scheduling, costing and managing your project right from end to end. We all know the tangible and intangible intricacies of project management. Every project has a number of dependencies. The dependencies include people, infrastructure, resources, finances. People who are in the core team are mainly responsible for timely deliveries. The course will enable you to in mastering the basic necessities of project management. It includes communication management, people management, resource management, finance management and task management. It will focus on inculcating leadership qualities that are required in a project manager to ensure successful closure.
The course will demand at least 3 hours a week of study. A verified certificate can be obtained for a nominal amount of $50 after successful completion of your project management course.