Jun 23 2013 2:56PM GMT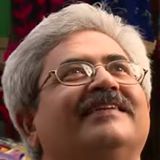 Profile: Jaideep Khanduja
Irrespective of the kind of business you are running, in today's era or technology and information, it is undoubtedly confirmed that project management tools, processes and methodologies can help in growth of any business provided fitted with right set of tools, processes and methodologies. Once thing within a business is also clear that all different projects being initiated and driven within the organization do not fit in for success if thrown in the same box of a single kind of project methodology.
Different projects even within a company can't be driven following same process or methodology. Different projects having different customer requirements comprising of different stakeholders and using different kind of technologies will require an introspection whether the roadmap of all kind of projects will be same starting with project initiation and closing with project closure phase. With businesses becoming more information intensive due to higher competition and survival of the fittest scenario. By becoming more information intensive and running a project with proper methodology businesses can achieve higher success in terms of successful completion of projects.


So whether it is a small business running in a local vicinity or an international business – project management helps any kind of business to initiate, plan, prioritize, develop, manage, coordinate, control and close their projects successfully.