Feb 3 2011 11:01AM GMT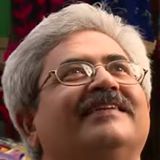 Profile: Jaideep Khanduja
Total involvement is something which is not visibly tangible but there are ways to do so thereby spearheading any project towards higher rate of success. For example same software being implemented in different organizations has different rate of success. At some place it may be a very successful implementation leading to very high rate of drawing of targeted results while at other place the whole implementation may become a disastrous failure.
Only differentiating factor is 'total involvement that makes a big difference of success and failure of the same product implementation at two different locations. In between the two – hundred percent success and total failure – lies different success (or failure) rates depending on the degree of 'total involvement'.
On top of different level of teams in any project management process, there need be a team named as Leadership team on top of all teams. This team may comprise of members from all other teams or may have a different set of members altogether. But the main task of this team remains same – spearheading all others by being fully charged and motivated all the time.
A transparent accountability process also plays a major role during project management during all phases especially implementation phase. Exact deliverables during implementation phase must be clearly defined so as to treat it as a checklist for both teams. Deliverables break down further to micro deliverables that lead to each team's charter, customer engagement, scorecards, process mapping etc.
Customer feedback is another important tool that not only keeps you aware and alert but also tied up tightly with customer. Just a word of caution here is that never let feedback be too formal or too informal. Let it be realistic and transparent rather than just a formality activity.