Nov 23 2009 10:00AM GMT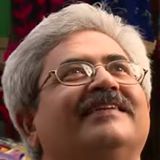 Profile: Jaideep Khanduja
Any software development and implementation project comprises of risks. The visible risks are easy to handle or manage. Invisible risks are more vulnerable. Invisible risks are like volcanoes that can erupt without any warning and can cause more harm. More harm because we never know how severe will be the intensity of the eruption.
The same happens in software also. Risks can come from any corner during the complete project lifecycle. Developers, testers, documents, process, methodology, customer, requirement – anyone or anything can generate a risk. During a project the project manager's critical role is to be ready for a risk and manage it without hampering the project development. Like the variance in planning of tasks and their actual occurrence decides the timely or delayed completion of project. Higher the variance, more chances are for a project getting delayed.
A similar variance is the difference between perceived risks and actual risks. All perceived risks may not happen. All actual risks may not be perceived well in advance.