Dec 28 2010 11:02AM GMT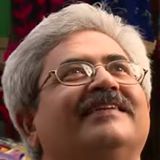 Profile: Jaideep Khanduja
Let us start with a famous quote by Dave Barry who said – "Software is usually accompanied by documentation in the form of big fat scary manuals that nobody ever reads. In fact, for the past five years most of the manuals shipped with software products have actually been copies of Stephen King's The Stand with new covers pasted on."
What does it imply?
Does it mean that software built and deployed does not require any manuals like fatty documents?
Does it mean that the manual instead of being a fatty boring document that is hated to be touched or referred to should be crisp and crux in a way that is really serves the purpose of a handy tool in case of trouble?
Does it mean that hard documentation era is gone now and users prefer to refer to on-line manuals or help contents?
Does it mean that the software built should be so powerful and strong that it does not really require a support document on how to drive it?
Are these manuals prepared really done seriously or just for the sake of formality only?
Does your manual invite suggestions, feedback, or shortfalls to be notified by your users? Do you take a serious note of such engagement of end users?