Dec 29 2010 11:36AM GMT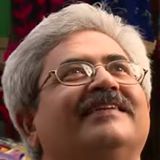 Profile: Jaideep Khanduja
A famous quote by Norman R. Augustine goes like this – "Software is like entropy. It is difficult to grasp, weighs nothing, and obeys the second law of thermodynamics; i.e. it always increases."
This one or two liner quote says a lot about the practical world of software development. And the story remains same globally more or less with a small variation. It is true that whatsoever approval processes you adopt at customer location during requirement analysis phase, some of the requirements always remain undocumented and unapproved.
Even with the involvement of all concerned in a business process, something or the other remains untouched, unnoticed, unrecorded, unmentioned and missed that comes into limelight only at a later stage such as implementation of software.
Better way would be to keep studying business throughout the development phase of software. This way could give you two way benefit – one, keeping customer's key users engaged all through the journey; and second, getting each small phase of development vetted by customer management and key users on a regular basis.
This helps in avoiding any last stage volcano bursts and explosions.