Dec 29 2010 11:38AM GMT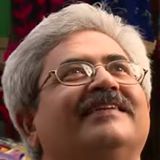 Profile: Jaideep Khanduja
We usually don't evaluate a change request or requirement in accounting terms for both its purposes – expense cost and benefits value. Maturity of change management process depends solely on the organization that incorporates any change management process and its periodic evaluation.
The process adopted at one moment of time may not be as effective and useful the next moment. That is why a regular inspection and objective evaluation of any process makes sense to understand the maturity level of the organization.
Enhancement in any process at regular intervals also states the speed with which any organization would be maturing.
One way to look at a change or new requirement is the estimation of cost involved to incorporate it. There is another way to look at the benefit an organization gets after incorporation of that change or new requirement built as an add on to the existing application. Benefits could be in terms of time, manpower, accuracy, satisfaction of employee and customer; and so on.