Jul 29 2018 1:56PM GMT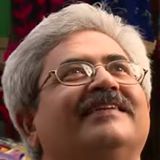 Profile: Jaideep Khanduja
Tags:
Project management and quality assurance go hand in hand. Without quality, a project has no sanity. without sanity, a product or service has no value for the customer. Here are few interesting project management and quality assurance quotes from the masters of the respective fields.
"As test documentation goes, test plans have the briefest actual lifespan of any test artifact. Early in a project, there is a push to write a test plan […]. Indeed, there is often an insistence among project managers that a test plan must exist and that writing it is a milestone of some importance. But, once such a plan is written, it is often hard to get any of those same managers to take reviewing and updating it seriously. The test plan becomes a beloved stuffed animal in the hands of a distracted child. We want it to be there at all times. We drag it around from place to place without ever giving it any real attention. We only scream when it gets taken away."
― James A. Whittaker, How Google Tests Software
"Recommended Reading The Definitive Guide to Getting Your Budget Approved by Johannes Ritter and Frank Röttgers provides a systematic guide for creating a financial business case. The book includes examples as well as the methods for using Monte Carlo simulation and sensitivity analysis to create the business case. The methods described in the book can also be used for quantifying risks and project costs. Mary and Tom Poppendieck in their book Lean Software Development: describe the lean principles and the types of waste in software projects."
― Gloria J. Miller, Going Agile Project Management Practices
Liking Project Management and Quality Assurance Quotes?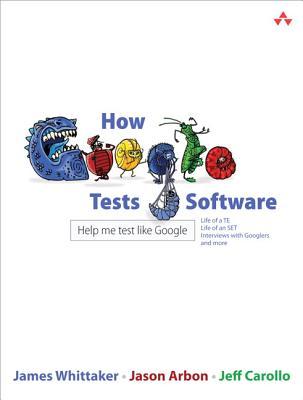 "There was no escape: The entire Elliott 503 Mark II software project had to be abandoned, and with it, over thirty man-years of programming effort, equivalent to nearly one man's active working life, and I was responsible, both as a designer and as manager, for wasting it. …

How did we recover from the catastrophe? First, we classified our 503 customers into groups, according to the nature and size of the hardware configurations which they had bought … We assigned to each group of customers a small team of programmers and told the team leader to visit the customers to find out what they wanted; to select the easiest request to fulfill, and to make plans (but no promises) to implement it. In no case would we consider a request for a feature that would take more than three months to implement and deliver. The project leader would then have to convince me that the customers' request was reasonable, that the design of the new feature was appropriate, and that the plans and schedules for implementation were realistic.

Above all, I did not allow anything to be done which I did not myself understand. It worked! The software requested began to be delivered on the promised dates. With an increase in our confidence and that of our customers, we were able to undertake to fulfill slightly more ambitious requests. Within a year we had recovered from the disaster. Within two years, we even had some moderately satisfied customers."
― C.A.R. Hoare