Feb 4 2011 11:07AM GMT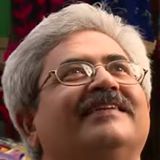 Profile: Jaideep Khanduja
As a new project gets into project initiation phase a formal project strategy is important to bring on board. Team size, team members, financials, operational and all other planning need to be worked out based on project strategy. It clearly signifies that a wrong strategy would lead to wrong direction altogether heading to a big mishap at a later stage.
Team size and team members' selection is something that needs a very in-depth analysis before finalization of the two sections. This is important because all other factors like capital investments, operational cost and planning etc would depend at large on these two sections.
Although team size and composition changes in between during different phases of a project. But the change is mostly not major one so as to impact highly on initially planned numbers.
Generally organizations that perform at an optimal scale like to analyze multiple scenarios with the help of latest technologies so as to have a smooth ride at a later stage. Different scenarios and their results if analyzed initially help with a quick and rapid change at a later stage with a change in scenario.
For a multiple location implementation in an organization, it is recommended that to do it in a smarter way, an enterprise wide integration planning process right from the beginning would help in a bigger way thereby decreasing start up and deployment costs. An integrated way of planning, budgeting and forecasting helps a lot.
Budget and plan forecasts may be avoided to go haywire at a later stage if uncertainty is removed with the help of latest technologies and large number of scenario modelling.