May 11 2010 11:19AM GMT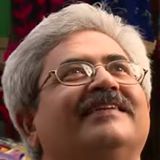 Profile: Jaideep Khanduja
Every project has a number of milestones. The achievement of each milestone establishes a landmark covered in the project thereby reducing the distance to the final destination. The milestone is divided into a number of tasks which are further divided into sub-tasks. A set of tasks is assigned to a team and the sub tasks associated are distributed among the team members.
Each sub task has two important coordinates. One – the owner who is supposed to perform this sub task and the time required to finish it. Completion of the sub task before the stipulated time is termed as 'Successful'. Completion of any task/ sub task/ milestone beyond planned time marks it as 'Delayed'. Non completion of any task marks it as 'Failed'.
Result of a task or sub task delivers many important hints. It sets the further direction towards other tasks/ sub tasks or milestones. If result is 'success' the direction sets towards further tasks. If the result is 'delayed', it impacts on other tasks. If the result is 'failed' all focus is set on the current task to make it success.

This multidirectional focus on a single task has a propagating impact on further tasks.