Dec 28 2010 10:58AM GMT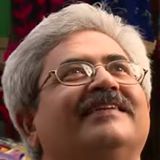 Profile: Jaideep Khanduja
There need to be standard policy to manage a new project. Policy definition becomes prime important right in the beginning of a project that needs to be approved by management to proceed ahead in further project related activities. Once it gets properly defined and approved, its implementation is the next step. Only implementation does not fetch desired results in most of the organizations unless those are specifically very well synchronized with each and every employee self driven in right direction.
In all organizations other than those ideal ones defined above, after policy implementation, its enforcement becomes next important task for the organization. For that probably an awareness program could be held up in a physical or virtual environment to bring every one into sync.
Once it is implemented, enforced and deployed in an effective manner, its maintenance or sustenance should be the next goal of organization.
If you are successful in all the steps only then the mission can be treated as successful. Hundred percent successes of some steps and similar failure of other steps involved in total deployment of any policy may sum up as an overall failure of any policy.
A policy once defined and approved need to be launched in a proper manner so as to target all relevant team members and should equally involve some key top management persons strategically to make its deployment a grand success.